When Bad News is Good News
W
hat do you do with bad news?
The mini Living Christmas Tree
and some holiday themed food
for us, busy, family.
Well, me, I was so stressed yesterday; I had to use my imaginary "
Stress to Calm button
." It worked. I calmed down. Stress and bad news happen. I just had to deal with them.
I mentioned about the upcoming court hearing of my son (yes, another). I wrote about my daughter not coming home yet. Those were bad news, yes.
So what happened? Well, the decision has been made. My son will be placed out of home. To where is to be determined. He needs to do well—stay in school and residence, remain clean, and definitely, not escape and run away, during this period. He might be away for three months. I do not know. For the meantime, he sits in Juvenile Hall (his third time this year).
So what did he do? He called me last night crying. He has been told repeatedly that this was coming but he continued to defy the laws. Now, he wants out. He will be good. He will look for a job to pay his unapproved-by-me defender and his fines. (I am a poor working single mom who is not poor enough to qualify for public defender). He said this is it for him.
Didn't he say that the last time?
I want to believe him but I cannot. He has to learn from (and face the) consequences this time. He exhausted his chances. It hurt me too but this experience may be what he needs.
What happened to my daughter? My daughter is back after twelve days, with some difficulty of the police. She was not cooperative by this "come back." The police had to get her from the back door of the house she was hiding at. She will be facing truancy and truancy case will be opened.
She went back to school today for finals. It is too late to turn in missing work. We talked with the counselor first thing in the morning. My daughter missed 90+ classes in school.
Ay naku
, forget A's and B's this semester. She will be lucky to get C's and D's, my used-to-be-in-honor-roll daughter.
How to Turn Good News into Bad News
As my day ended yesterday, I allowed myself to think about the bad things that happened that I was actually happy about. That was the time I made sense of what happened, the time I made the bad into good news in my head.
1.
My son is in Juvenile hall. He is safe from himself because for now, he could not control himself. In the hall, he is forced to go to school. He has no access to stupid things.
Can an Oreo cake cure a heartache of
this mom? Oh yes.
Daughter's late birthday cake
2.
My daughter was caught by the police. She is forced to go back home with me.
3.
My daughter has a truancy case. She is forced to go back to school. I hope this is enough to stop her from cutting classes and skipping school.
4.
My daughter cried at home. She apologized for her behavior. I forgave her. I also missed her birthday because she was gone. So last night, we bought a late birthday cake and a small living Christmas tree. We do not have time to put up a big one. We plan to spend more time healing our wounds, cleaning the house, and organizing stuff that got neglected for almost two weeks.
I am keeping my fingers crossed on the good news that turned from bad news. It is because of that thought that I slept well last night.
Do you have any bad news that you can turn into good news?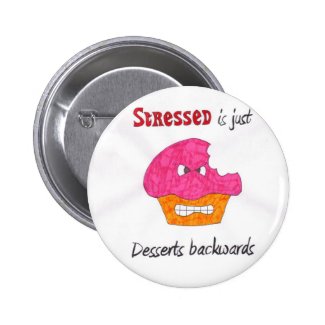 by jrgcupcakecreations
View more Cupcake Buttons at zazzle.com