How to Get Motivated to Walk When It's Cold
For the life of me, I had a hard time convincing myself to walk outside. When the temperature dropped, so did my motivation to do my morning exercise. Even my dogs who used to complain about the cold going out the back door to the yard wanted desperately to go out for a real walk today.
Paul went out first with Wally, his dog, and I stayed for a few minutes until Snowball and Velvet started crying and kept scratching the front door.
Oh well, I guess, I had to follow.
Surprise, surprise, it is thirty five degrees warm outside.
I could do that temperature. It wasn't bad as the frigid past few days. I actually felt so much better breathing in the fresh cool air. Our dogs were not in a hurry with the walk either. Look at them.
Motivation to Walk in the Cold
Get a life dog or dogs, the active kind that will actually walk with you.

No, not a cat. Dog.

If you don't have one, adopt one.
Paul with Wally, Snowball, and Velvet.
How do people get their dogs to stop moving for a good shot?


--------------------------------------------------------------------
Oh, will you be so kind and check out my latest design shirt for dogs? All proceeds will help fill our shrink fund for my personal shrink, my daughter's shrink, my son's shrink, my dogs' shrink, and the family's shrink. I know, we keep the psychiatrists and psychologists in business.
Thanks for your support.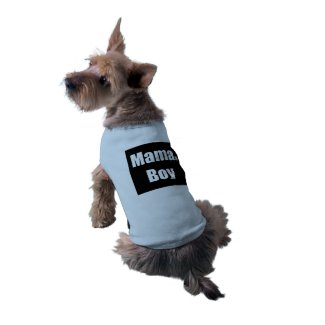 Dog shirt Mama's Boy
by
36_Hour_Work_Week
Check out my Dog Pet Clothing online at
zazzle